GBA Annual Board Meeting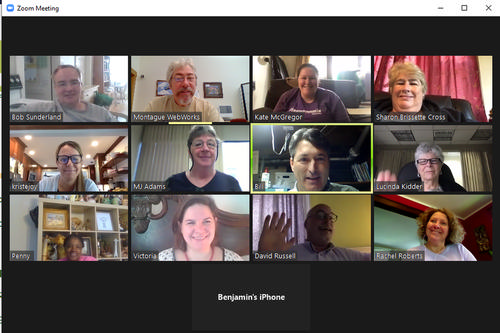 Tuesday, June 9, 2020, 8:30 am until 9:30 am
ZOOM
A meeting of the Greenfield Business Association
The Greenfield Business Association's Annual Meeting is open to all members. Please log into the meeting following the Zoom link below.
ANNUAL MEETING AGENDA
Items:
Welcome & Update - Bill Baker

Elections

Board proposes:

Open positions (4)

2019 Report - Bill Baker

2020 Goals - Rachel Roberts
The mission of the GBA is to promote the economic and civic vitality of the Greenfield business community. To encourage a unified revitalization effort among all segments of the community in order to foster a community of businesses for an economically sound future in Greenfield.
GBA Board Meeting 2020-06-09 Agenda (2020-06-08 at 2:15 PM)
GBA Board Meeting 2020-06-09 Minutes (2020-06-09 at 12:54 PM)
Posted to: Board Meetings.