Greenspace CoWork's Business Breakdown
Wednesday, May 11, 5:30 pm until 7:30 pm
Greenspace CoWork's 289 Main Street / Hawks and Reed, 3rd floor location
The Greenfield Business Association loves having a shared office space at and being part of Greenspace CoWork. We'd like to formally share and invite you to join other local entrepreners at the Greenspace CoWork's Business Breakdown. We hope you'll join the GBA and our other office-mates at Greenspace CoWork for this fun event.
This month's Business Breakdown features--Plum Boutique & Parker On Main! Led by the visionary talents of Tim Fiske, as well as an equally impressive team lineup, both Main Street businesses have made big splashes in their short tenure downtown. Join Greenspace CoWork's Business Breakdown on Wednesday, May 11 starting at 5:30 to learn and engage with their story first-hand!
Greenspace CoWork's Business Breakdown is a monthly series offering our community a FREE evening of casual networking, light refreshments, and group discussion around business, entrepreneurship and innovation in Greenfield.
Each Business Breakdown session will start with an informal presentation from a new local business. We'll also explore topics like transparency, resource-sharing, and recovery in a disruptive climate; the challenges we face both professionally and personally amid Covid, and inventive ways we can mutually overcome. We hope you'll come join us and bring your voice, ideas, and aspirations to the conversation!
We meet every first Wednesday of the month, at Greenspace CoWork (289 Main Street / Hawks and Reed, 3rd floor). Sessions last two hours, with spotlight focused on the challenges and successes of our featured guest businesses.
For more information about this month's Business Breakdown or to register, go to: https://fb.me/e/2oCJTFsUM on Facebook. You can also learn more directly from Greenspace CoWork by emailing: greenspacecowork@gmail.com.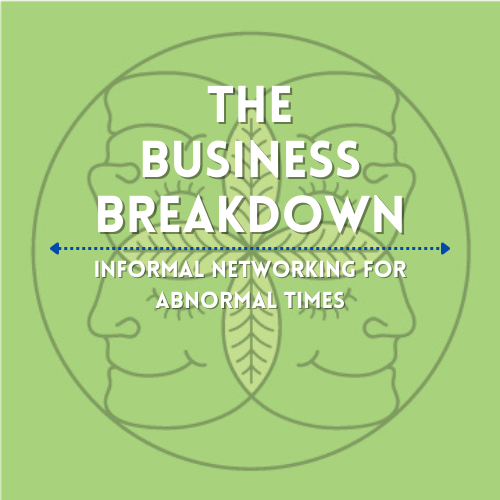 Posted to: Community Events