Holiday Light Sponsorship is OPEN!
Help the GBA bring light to our downtown this winter!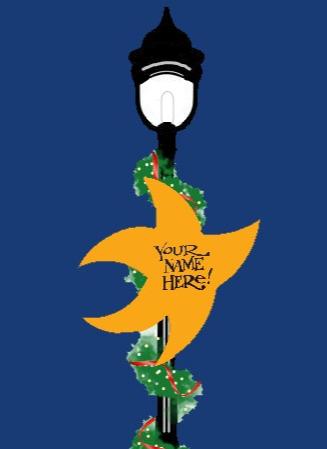 The Greenfield Business Association is getting ready to brighten-up the streets of Greenfield with the 2020 Holiday Lights on lampposts throughout the downtown corridor. Each year downtown Greenfield sparkles with holiday cheer thanks to our generous sponsors. We feel that Greenfield, especially now, needs the extra lights and cheerfulness they bring during the darkest months. We hope you'll join us in spreading the joy through sponsoring our 2020 Holiday Lights.
Especially this year, consider sponsoring the 2020 Holiday Lights in honor of your business, group, or family & friends. Street poles may also be sponsored as dedications or memorials.
Holiday Lights sponsorship is a great way to show your support for Greenfield while brightening up the holiday season for all. Your sponsorship also helps the GBA promote Greenfield and all it has to offer!
You can use this online form to sponsor a light post: Holiday-Lights-Sponsorship
You can also download the file, below, print it and mail it in.
Thanks!