BEELINE to these food-favorite businesses over Bee Week
Discover the honey-themed treats around Greenfield!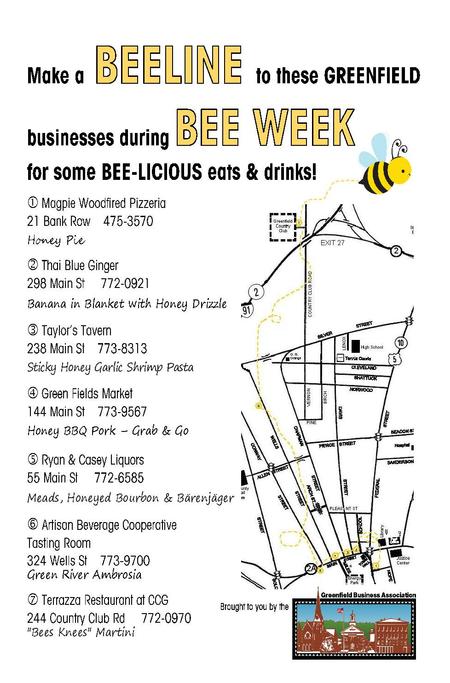 The GBA has teamed-up with our member businesses to coordinate honey-themed food and drink treats around town as part of the 10th Anniversary Bee Week celebrations!
Join us for a variety of honey-themed treats all over Greenfield starting at dinnertime Friday, May 31 and running through Saturday, June 8. See our flyers at participating businesses: Magpie Woodfired Pizzeria, Thai Blue Ginger, Taylor's Tavern, Green Fields Market, Ryan & Casey Liquors, and Artisan Beverage Cooperative Tasting Room for details.
Attached File:
Posted: to GBA News on Mon, May 27, 2019
Updated: Thu, May 30, 2019