GBA OUTDOOR EQUIPMENT Re-GRANT Application is REOPENED!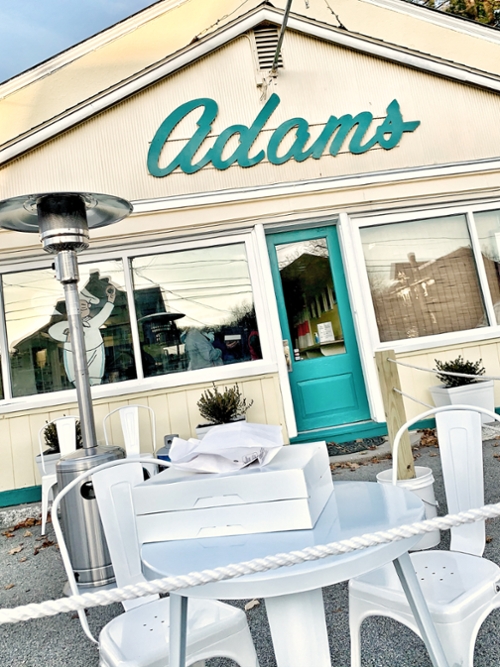 Morning donut pick-up from Adam's Donut Shop with tables, chairs, and heaters purchased through the first round of grant applications.
We are pleased to announce the Greenfield Business Association has secured $10,000 more thanks to the generosity of our community crowdfunding and a matching grant from MassDevelopment. The money will be used to offer Greenfield businesses another opportunity to apply for a mini-grant up to $1200 for outdoor equipment purchases.
Equipment must have been purchased after May 18th, 2020. Receipts given to us must be supplied with your business or contact name on them. Any outdoor equipment that facilitates your opening under current COVID-19 restrictions are eligible, such as, but not limited to, tables, chairs, umbrellas, clothing racks, book shelves, display, signage, point-of-sale, lighting, etc,.
Before applying, please contact the city to ensure your outdoor plan is feasible.
This re-granting opportunity closes May 20th! So, get your applications in! To apply: /x/12/COVID-19-Resurgent-Places-Micro-Grant
To learn more about the crowdfunding: https://www.patronicity.com/project/covid19_business_reopening_outdoor_equipment_microgrants#!/
Posted: to GBA News on Thu, Apr 29, 2021
Updated: Thu, Apr 29, 2021