Business Breakdown Sign-Up Form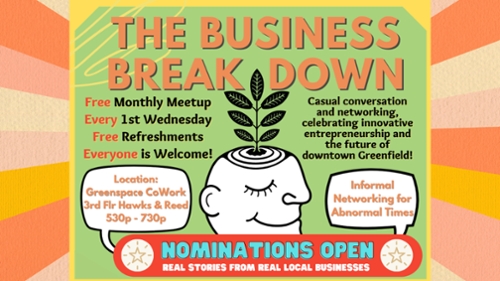 The Business Breakdown is a monthly presentation series conceived of and hosted by GreenSpace CoWork, with marketing and planning assistance from the Greenfield Business Association.
Informal Networking for Abnormal Times
Each month, a different local Greenfield-based business is invited to present their business and how it fits into the local business scene, as well as the county, and country. "A casual conversation and networking, celebrating innovative entrepreneurship and the future of downtown Greenfield."
GreenSpace and the GBA are seeking new entries and nominations for the October through March presentation run -- a six month series this fall and winter of 2023-2024.